Don't miss the exciting live "Musical Talent Showcase" at the Tri-County Fair on Saturday. The Musical Showcase will be a great segment geared to introducing the audience to local musical acts who will bring their best to the stage.
Please check back as we add our musical acts for this year!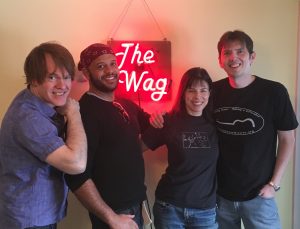 THE WAG
Got songs? Got harmonies? Got fun and unbridled enthusiasm? Then you've got The Wag! Hailing from the Bay-shore area of New Jersey, this four-piece unit has been entertaining and moving audiences for almost 20 years, however still sounds as fresh as it did on day one! With three alternating lead vocalists, catchy melodies, and sophisticated harmonies, they will take you on a journey of pop rock delight!
For more on The Wag visit www.TheWagBand.com
DANCE DESIGNS STUDIO
Dance Designs is a leader in performing arts education with an energy and personality all its own that turns out professionals of all ages, heightens the awareness of arts in the community, and nurtures self-esteem and physical well-being. Dance Designs Studio has 2 beautiful locations in Fair Lawn and Glen Rock.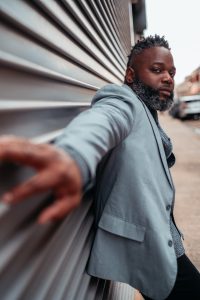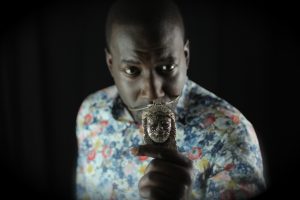 KING DAVID
When you take into consideration the fact that he was born in the Caribbean country of Haiti, raised on the streets of Brooklyn, NYC and influenced by musical legends ranging from various genres like Hip-Hop, reggae, gospel, rock etc. you'll come to quickly understand why King David doesn't take too well to the labels given to him. As a self-declared Hope Dealer, the titles of rapper, singer, entertainer or producer fail to fully capture the musical soul of this complex man. As a humbled worshiper and follower of Jesus Christ, David's journey has taken him to extreme highs and lows but the one reoccurring presence throughout it all has been the connection between his faith and the studio. To learn more about King David, go to kingdavidvibes.com
SAM FORTUNE
Sam Fortune is a hip hop connoisseur, artist, and most of all: an ambassador for the Gospel. Taking a Christocentric stand as more than a religion, but rather a way of life, Fortune aims to deliver hope to a darkened culture full of bleak and dismal messages. With an attitude that is more than ready to break some of the culture's social norms, Sam Fortune is breaking out of the industry's box in a powerful way. Utilizing his God given talents his greatest aspiration is to educate the youth to be who God created them to be…a.k.a THEMSELVES. To learn more about Sam Fortune, go to reverbnation.com/charismainc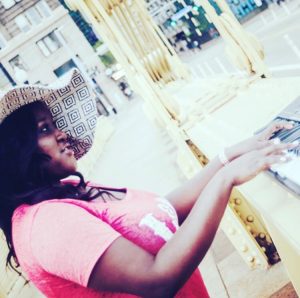 OHEMAAH
Born in Ghana and raised in Canada, Ohemaah is a prolific songwriter and classically trained musician with a musical style that infuses pop, jazz, and world music genres.   "My mind wanders and I express it in my music. Some of my musical ideas are weird but I roll with it."  Her first full album, Beautiful Day, was released in 2012, and Ohemaah just released her second album, Unbroken. She released the single Bring Our Hearts Home and the music video for Beautiful Day while in school pursuing a Masters Degree.
To learn more about Oheemah, go to ohemaah.com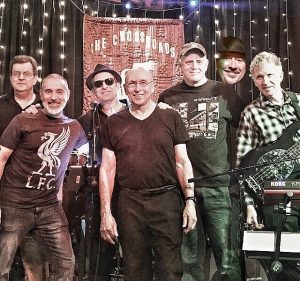 LANDING PARTY
Landing Party is a local classic rock band whose members come from all over the state of New Jersey. Their song selections generally focus on the 1970's. Some of the artists they cover are The Allman Brothers Band, The Beatles, Jethro Tull, Traffic, The Rolling Stones, Santana, The Who, and many others. Landing Party plays many well known songs from these bands but also likes to play songs from those bands that are commonly referred to as "deep cuts" and are less commonly heard in performance venues. Landing Party plays at a variety of public venues in the central NJ area and also for charitable events.
For more info on Landing Party, go to reverbnation.com/landingparty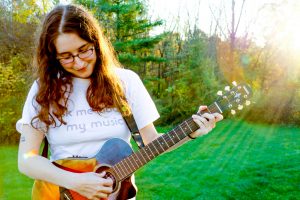 AMANDA ROSE RILEY
Amanda Rose Riley has a special way of cutting through the noise of everyday life with her music.
Guided by a career-defining persistence, determination, and an appetite for making her dreams her reality, the New Jersey-born-and-bred artist has spent the last few years showing the world what she has to offer, creating eclectic acoustic songs and performing primarily in New Jersey, New York City, and England, her second home.
Armed with her guitar and the desire to touch the lives of her listeners through her songs, Amanda released her first studio album in March of 2018. Through these lyrics and melodies, she hopes to speak to her audience in a similar way as how her favorite artists have influenced her. "The idea of making people feel something and having a positive impact on them is the number one motivation that keeps me going," she says. "Honestly when I daydream about 'success,' instead of picturing money and huge gigs, I'm always imagining the connections I will have with people. I see how much my favorite songwriters have inspired me and the people I know in so many ways: listening to those songs is cathartic, we get the words tattooed on us… it changes our lives. I think seeing and experiencing that kind of power that a song can have is what inspired me to make music the most, out of everything."
To learn more about Amanda Rose Riley, go to amandaroseriley.com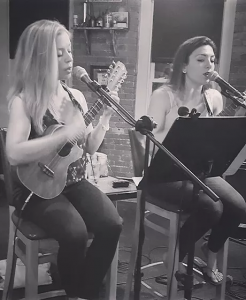 TWO UKES
Two music teachers picked up some tiny stringed instruments not knowing that their lives would change forever… The Two Ukes was formed when Jodie and Casey got together in Jodie's basement for a beginners jam session and realized that they had something special. Throughout the course of the band's union, they have won over the hearts of music lovers from all walks of life; performing at a variety of venues in the Northern New Jersey area, making loads of public appearances, all the while teaching the music they hold so dear.
For more info on Two Ukes, go to thetwoukesofficial.wixsite.com
Providing awesome family friendly music for your enjoyment all days of the Fair will be: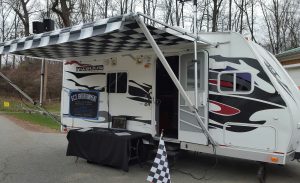 SC3 ENTERTAINMENT
Chris and Kari of S.C.3 Entertainment will get you moovin' and groovin' from good ole' fashion oldies to today's top hits there is something for everyone to enjoy! S.C.3 Entertainment regularly provides outdoor entertainment to parades, fairs and car show's all around the tri-state area. Your ears and hips will be sure to love the sounds of SC3!
The Musical Showcase will take place on Saturday at the Tri-County Fair located on the grounds of Christ Church @ 140 Green Pond Road, Rockaway, New Jersey 07866.
We are still adding great bands for the showcase, check back soon!